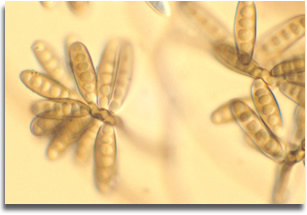 Purpose
The San Antonio Center for Medical Mycology (SACMM) was conceived in an effort to unify Medical Mycology investigators in the San Antonio area into a synergistic group. SACMM is aimed at improving research opportunities and increasing funding for mycology research and training, which will further enhance the visibility of Medical Mycology at the UTHSCSA as a unique entity nationally and internationally. This increased visibility is expected to improve investigator funding success both individually and collectively, and to create new—and strengthen existing—training programs, broaden our overall expertise, and enhance the reputation of the UTHSCSA and San Antonio as a global center of excellence in mycology.
Organization and Governance
Membership in SACMM is open to investigators interested in mycology at UTHSCSA and in San Antonio. Membership is by consensus of Center faculty—those individuals who are permanent employees (or equivalent, i.e., tenure-track, clinical or research appointment) who have principal investigator status or function in a supervisory or instructor capacity. The leadership of SACMM is comprised of a Director, Dr. Thomas Patterson, and co-directors from different disciplines and departments, including persons with expertise in Clinical Mycology, Basic Research and Laboratory Studies. Dr Brian Wickes serves as Co-Director of Research and Dr. Michael G. Rinaldi, Director, UTHSCSA Fungal Testing Laboratory, is Co-director of Laboratory Studies.
Links provided from Health Science Center pages to other web sites do not constitute or imply an endorsement of those sites, their content, or products and services associated with those sites. Best viewed at 1024x768 resolution.